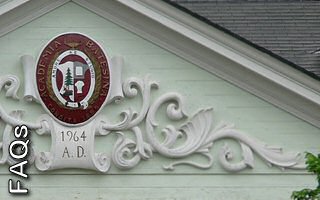 Frequently Asked Questions (and their answers!)
Q: Why use an educational planner?
A: The secondary school and college application process has become increasingly complex and competitive in recent years. In addition, there are more excellent school choices than ever before, making your decision even more bewildering. An educational planner is an expert at the admissions and financial aid process. In the same manner that a good woodworker knows exactly what angles to use in making a beautiful cabinet, a good educational planner knows all the 'angles' to make your applications and acceptances fit just right.
If the student is applying for financial aid, a good educational planner can help get the aid needed. At Wilner Education we find that our clients often save money by using us. Our financial aid planning and guidance can lead to increased awards from the schools and colleges into which our students are accepted.
Q: Why use Wilner Education as your educational planner?
A: Wilner Education has a unique approach to educational planning and admission. We work with the family, the student and the school to help identify and define what makes that student special. This process of discovery results in a customized narrative that helps inform the application process. Consequently, our students stand out among the enormous crowd of applicants each year.
Q: When is the right time to begin using an educational planner?
A: The process of planning for and applying to secondary school or college is much less stressful, and far more successful, when it is not rushed. Many applicants, and their families, begin the process the school year prior to matriculation. While this is common, it's not ideal. Wilner Education can work with you whenever you wish to begin. We recommend, however, that those applying to secondary schools for 9th grade matriculation begin the planning process in the fall of their 7th grade year. Likewise, we recommend that college applicants begin working with us in the fall of their 11th grade year. A significant part of planning for a student's next placement involves strategically making current academic and extracurricular choices. As such, the year prior to application year can be critical. On the other hand, our services will be helpful, and important, whenever you decide to begin working with us.
Q: What is the cost of using Wilner Education?
A: Recognizing the great costs families are already undertaking to educate their children, we charge a competitive, fair fee. Many families find that Wilner Education can actually save them money because of our expertise in seeking financial aid resources.
Our charge varies somewhat depending on the type of services required. If we need to meet in person (recommended), we only charge for travel costs, not time. However, it certainly is possible to work via the telephone and Internet. Importantly, we don't cap the specific amount of time we will spend on each client. We give the student and family whatever help and time they need. Wilner Education isn't just a business, because students' needs are not commodities with neat little hourly price tags attached to them. Our primary compensation is leading great students to great futures.
Q: Can you get me into the school of my dreams?
A: The individual student must earn his or her way into a school. The years of hard work that the student, with the support of family, puts into education and extracurricular activities is the real key to acceptance into school. But in the same way a screenplay needs a good director to make a successful movie, a student greatly benefits from working with us. Together we present a student's strengths and, if needed, weaknesses in an organized, compelling narrative. Working together, we greatly reduce the stress of the process, while enhancing the student's chances for acceptance.
Finally, a comment from Michael Wilner:
Parents sometimes ask if they are being hyper-competitive, controlling, or pushy by seeking our services. Our clients are being none of these things when they're giving their children the gift of working with us. In fact, the primary motivation behind parents who contract our services is simply their love for their kids. Our parent-clients want the best for their children, and this includes a supportive, fun application process with good results. Working with us helps parents focus on the most important aspect of this entire process - the happiness and well-being of their children - because that is OUR focus.