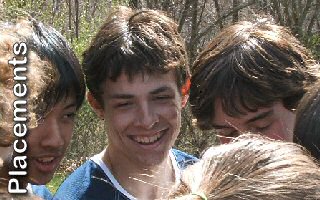 College & University Placements

In keeping with our goal of matching each student with the right school for that student, our clients have recently been accepted and matriculated at many excellent colleges and universities, including:
American University
Bard College
Bates College
Bennington College
Berklee College of Music
Boston College
Boston University
Bowdoin College
Brandeis University
Brown University
Bucknell University
Clark University
College of William and Mary
College of Wooster
Columbia University
Connecticut College
Cornell University
Dartmouth College
Drew University
Duke University
Earlham College
Edinburgh University
Elon University
Emerson College
Emory University
Franklin & Marshall College
George Washington University
Georgetown University
Gettysburg College
Goucher College
Hampshire College
Harvard University
Haverford College
Ithaca College
Kenyon College
Lewis and Clark College
Loyola College of Maryland
M.I.T.
Macalaster College
McGill University
Mt. Holyoke College
NYU: Tisch School of the Arts
Northeastern University
Oberlin College
Pitzer College
Princeton University
Reed College
Rensselaer Polytechnic Institute
Rhode Island School of Design
Sarah Lawrence College
Skidmore College
Smith College
Southern Methodist University
St. Lawrence University
St. Mary's College of MD
Stanford University
Suffolk University
Swarthmore College
Syracuse University
Trinity College
Tufts University
Tulane University
U.S.C.
University of CA-Berkeley
University of Chicago
University of Colorado-Boulder
University of Maryland
University of Massachusetts
University of New Hampshire
University of Notre Dame
University of Pennsylvania
U.S.C.
University of St. Andrews
University of Vermont
University of Virginia
Washinton University St. Louis
Whitman College
Worcester Polytechnic Institute
Yale University
Secondary school placements? Click here.